Malta Intelligent Energy Management Agency - MIEMA
OPENING OF THE BEL 05/04/2018, La Valletta
On the 5th of April, it was held in Valletta (Conference Center MSpace) the 1st meeting of the Regional Blue Energy Lab, organized within the framework of the MAESTRALE project. MIEMA (the Malta Intelligent Energy Management Agency), as partner in the MAESTRALE project, organized this 1st meeting of the Maltese BEL with the aim to present MAESTRALE to public bodies and private organizations, having an interest in the development of marine-based renewable energy sources in Malta.
The meeting gathered 24 participants and included speeches by Mr Jason Bongailas from Malta Marittima, Professor Aldo Drago from the University of Malta - Physical Oceanography Unit, and Mr Stephen Micallef from the Malta Council for Science and Technology (MCST).



Photo Gallery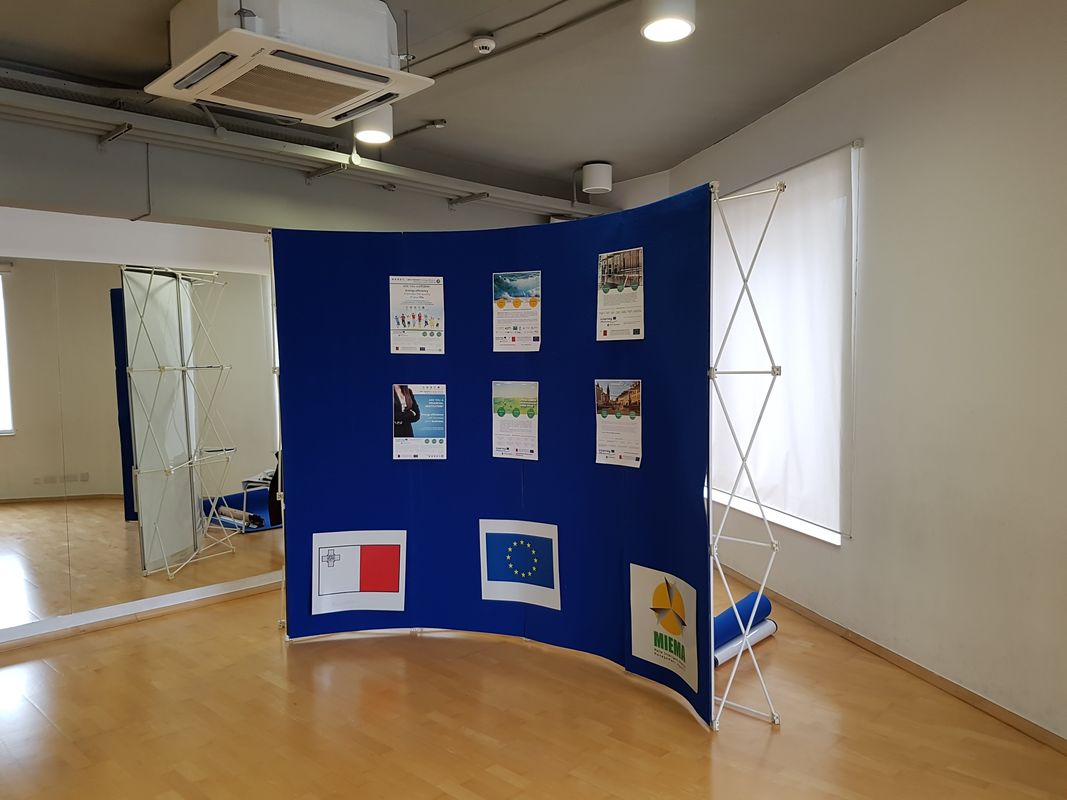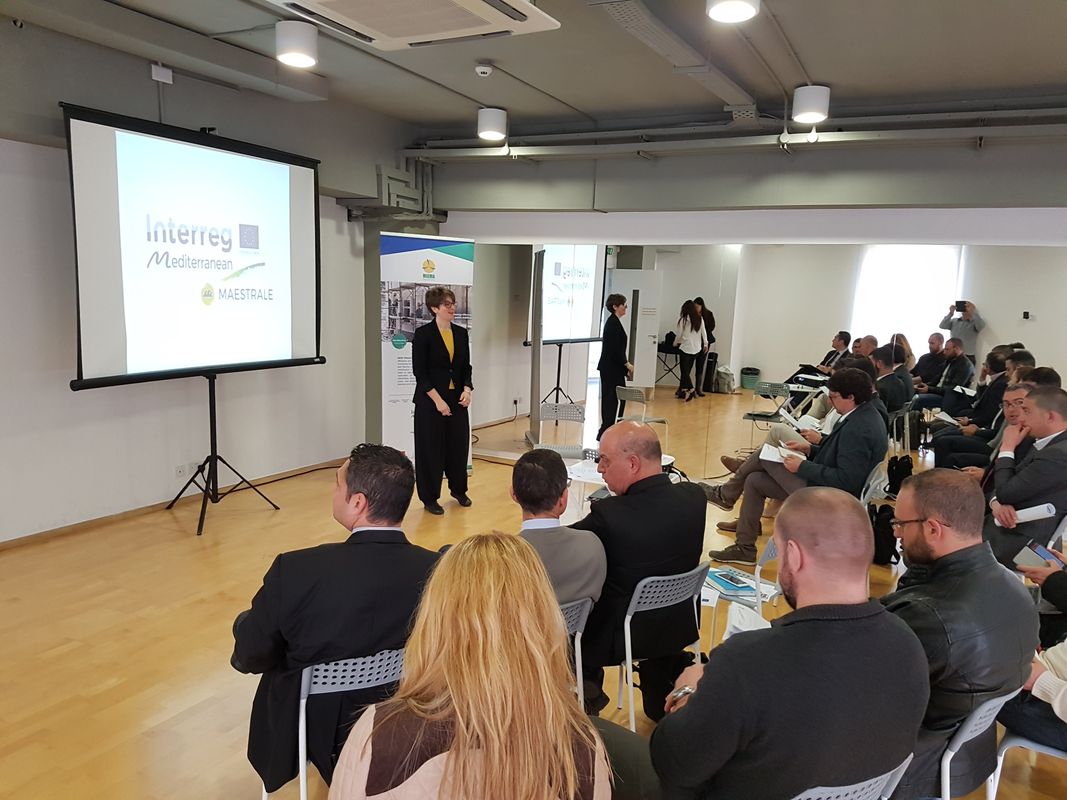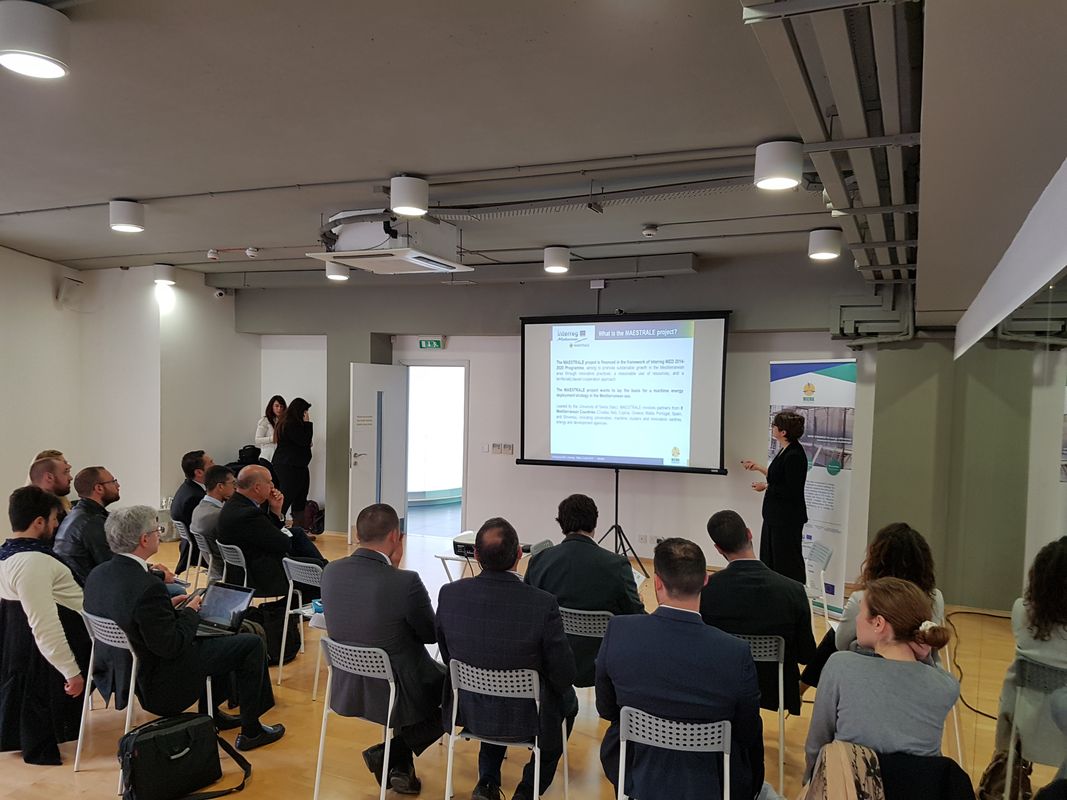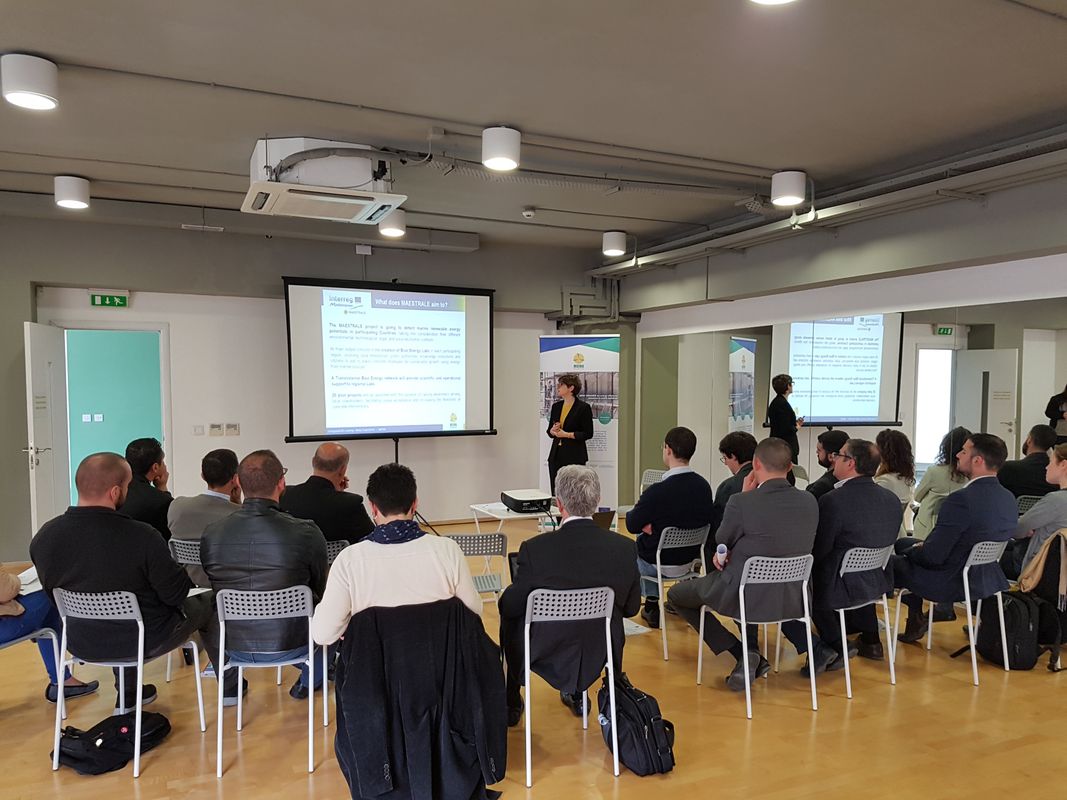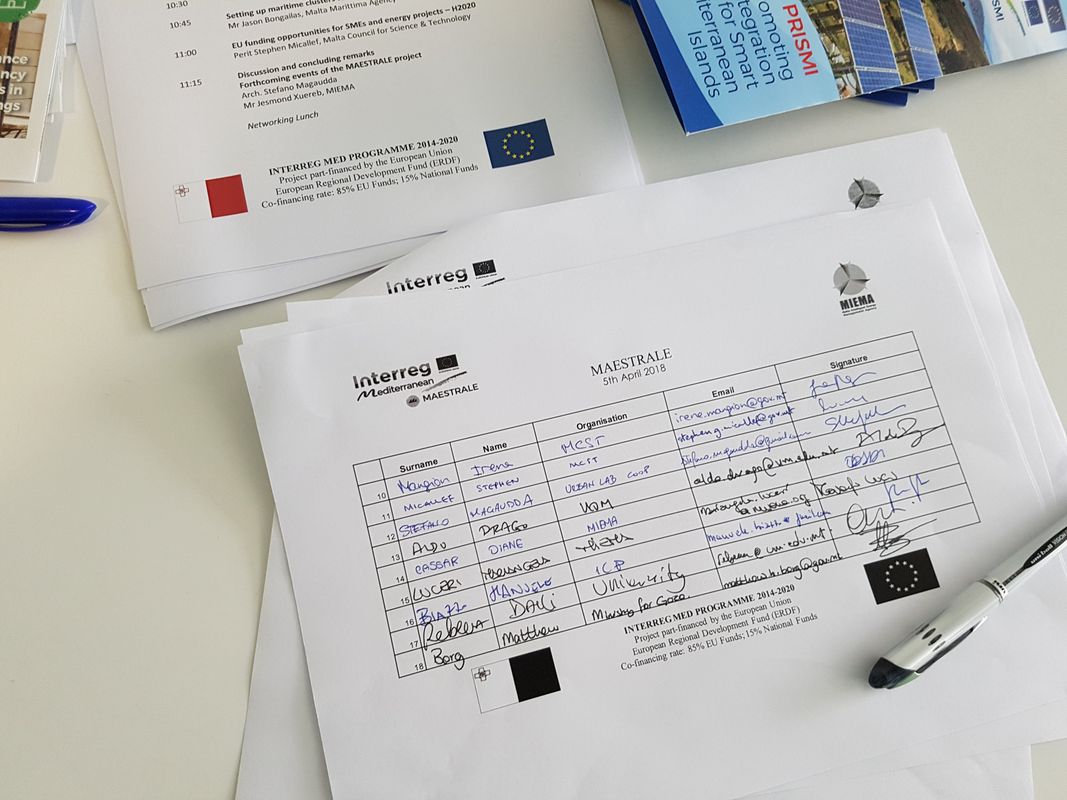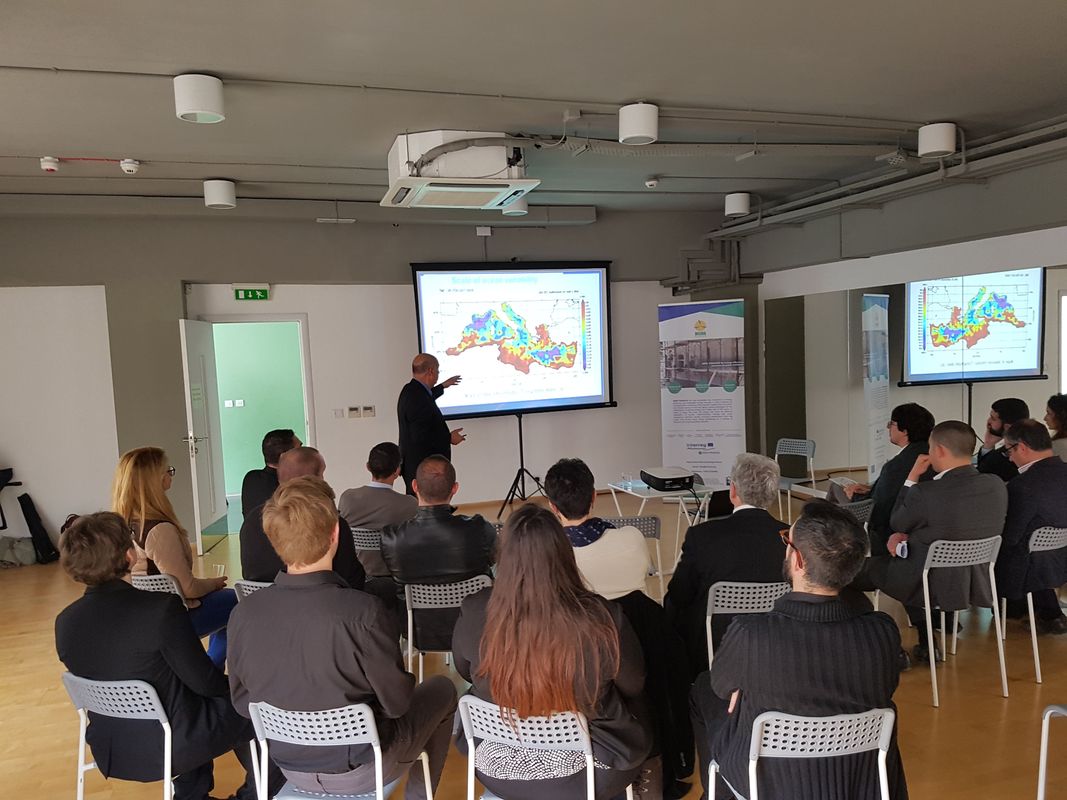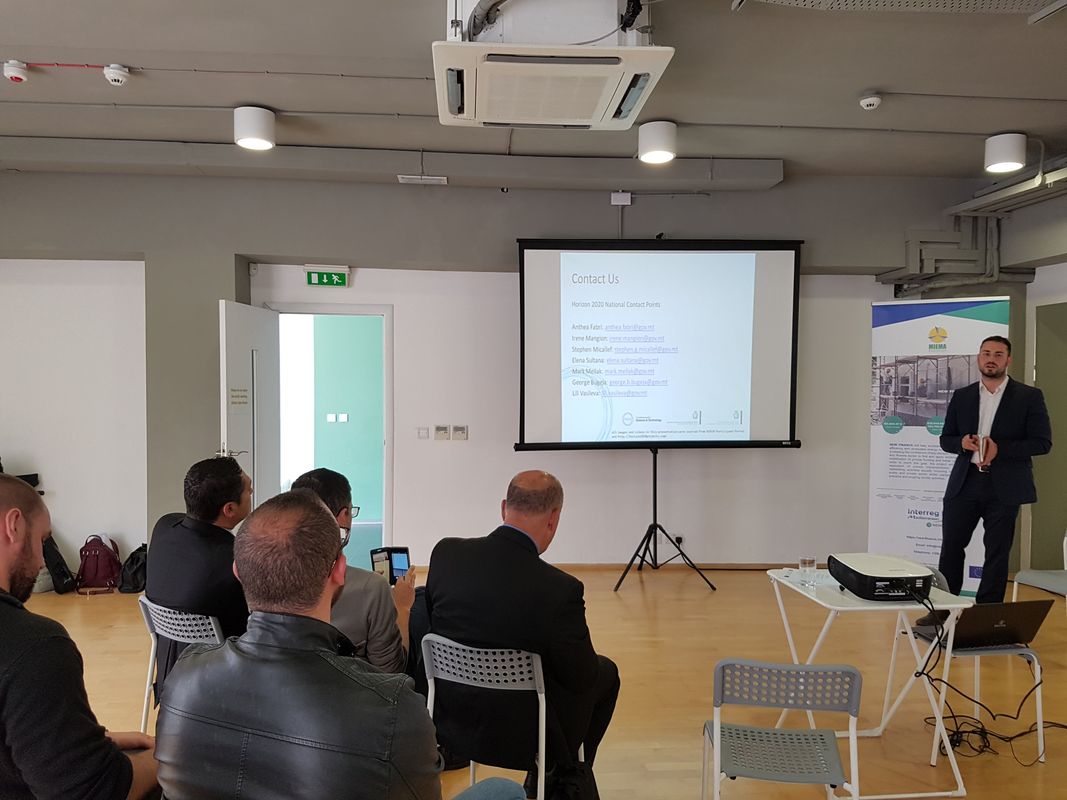 2nd BEL - 17 October 2018
Second BEL was organized on 17th October 2018: during the meeting special attention was paid to fostering synergies with the current activities of Malta Marittima– the national Agency tasked with the development of sea-related clusters in the Maltese Islands, as well as on a possible development of a blue energy cluster for Malta.
Discussions held within the BEL led to the identification of two pilot projects: one focusing on the production of biofuels from micro-algae expressly cultivated at sea, and one for exploiting marine thermal energy for the heating and cooling of coastal hotels and resorts. These pilots will be the subjects of two feasibility studies and of a more in-depth discussion during the next two BEL meetings.
Photo Gallery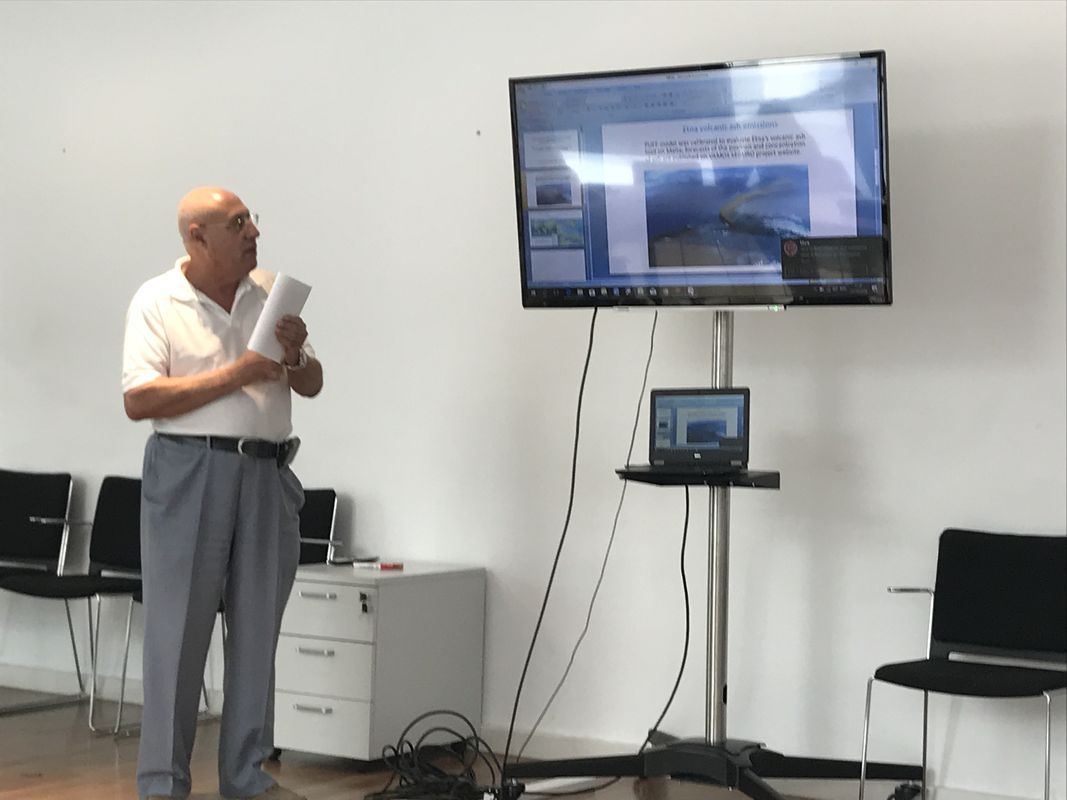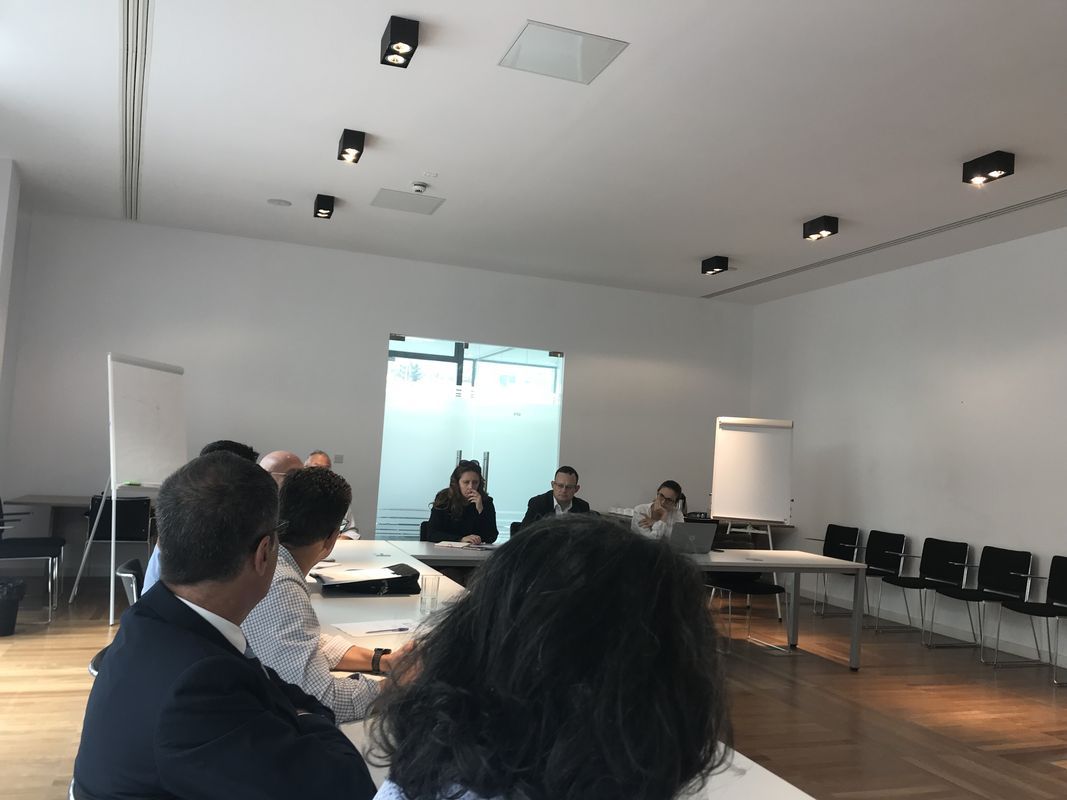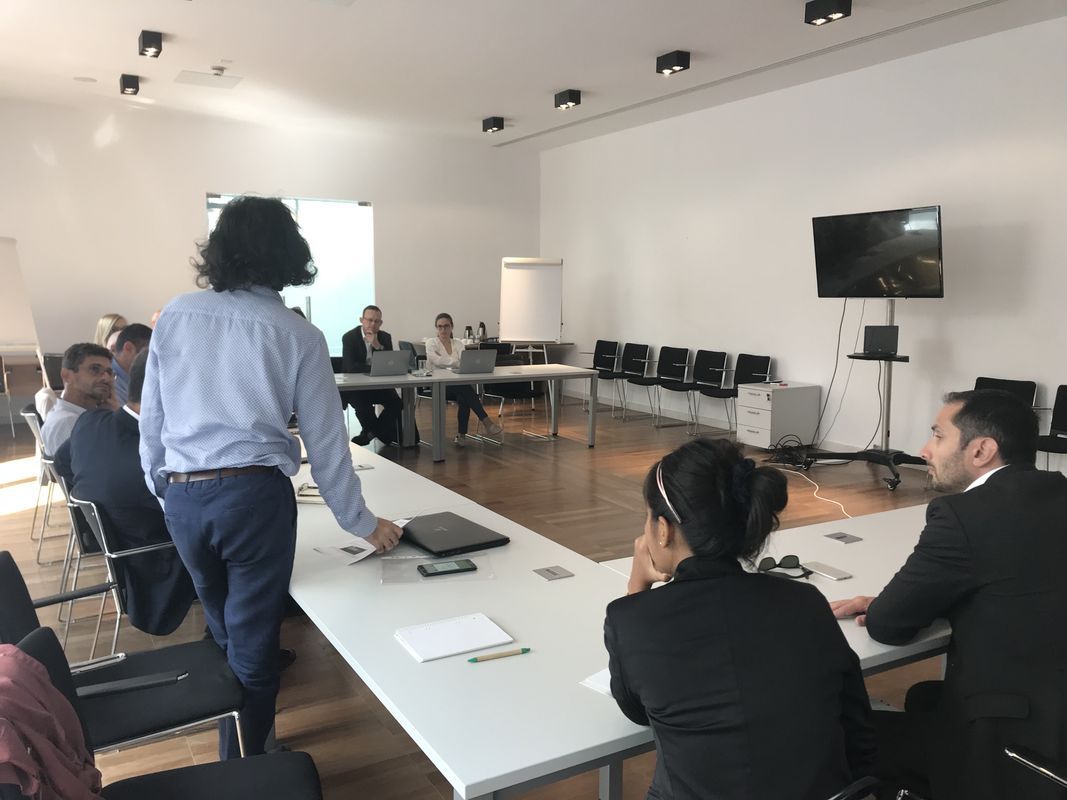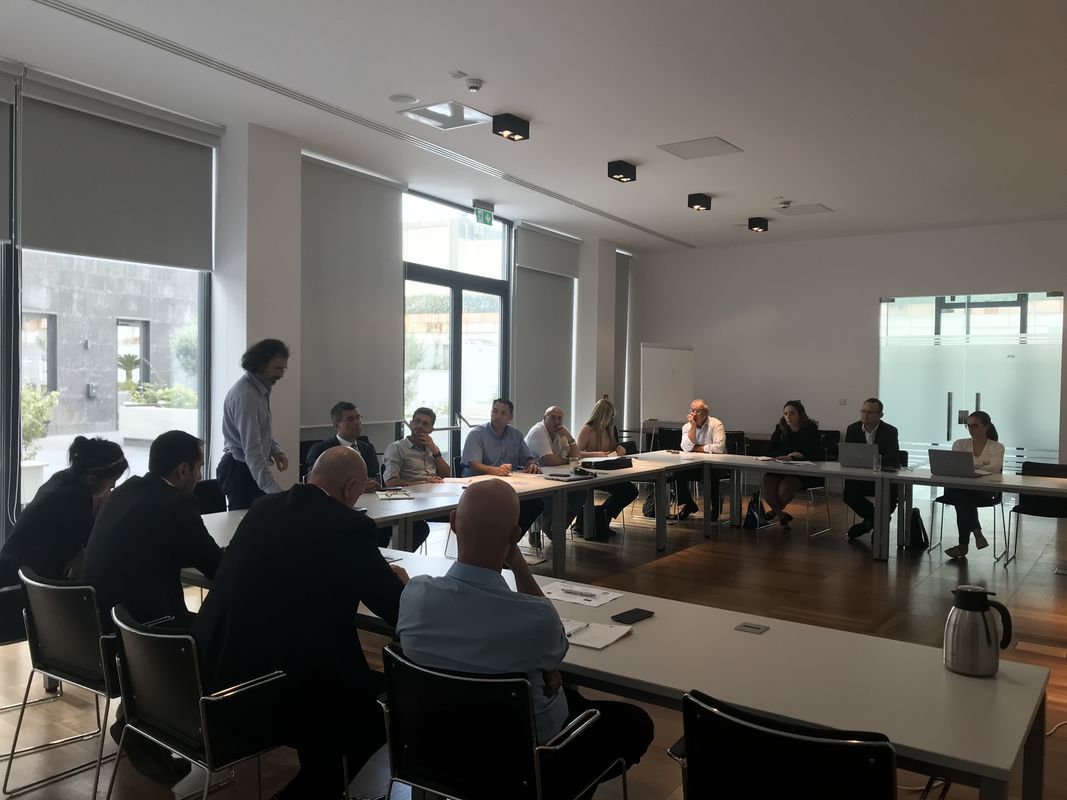 3rd BEL - 1 August 2019
The 3rd Maltese Blue Energy Lab was organized on the 1st of August 2019 at the Europa House in Valletta - seat of the European Parliament Liaison Office in Malta.
The meeting was aimed at presenting the status of the MAESTRALE project and of the two pilots, with special regard to the project for the energy exploitation of marine biomass, illustrated by prof. Joseph Buhagiar of the University of Malta – Dept. of Biology, for the AquaBioTech Group that is in charge of preparing the feasibility study.
The meeting was attended by 12 persons, including delegates from National public bodies (the Malta Marittima Agency, the Planning Authority, the Energy and Water Agency) and local Councils, as well as a representative of the National Hub for WestMed. .
Photo Gallery