Goriška Local Energy Agency – GOLEA
1st BEL: 5/11/2018, Izola
It was held last 5th November the 1st BEL for Maestrale project partner GOLEA – Nova Gorica Local Energy Agency. The meeting was held in Izola, and was attended by 10 participants, both from energy agencies, Public Authorities and enterprises: after a brieg introduction on project goals and first results achieved, participants debated on various types of technologies and the possibilities for their implementation in Slovenia. The ideas that have been born will be further explored, and in the coming months, proposals for pilot projects will be collected. The collected proposals will be analysed at the next meeting, that is planned for next January 2019. The meeting was organized jointly with SEADRION project from Interreg Adrion, in order to support and boost knowledge transfer and share of opportunities for local communities and stakeholders.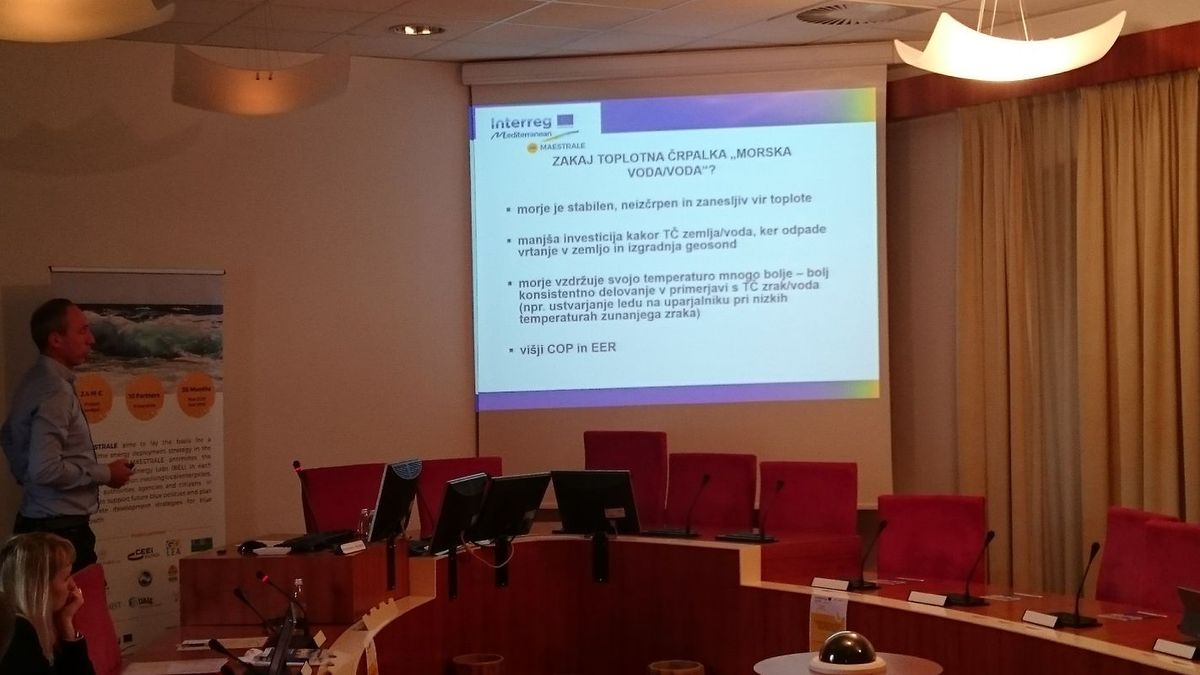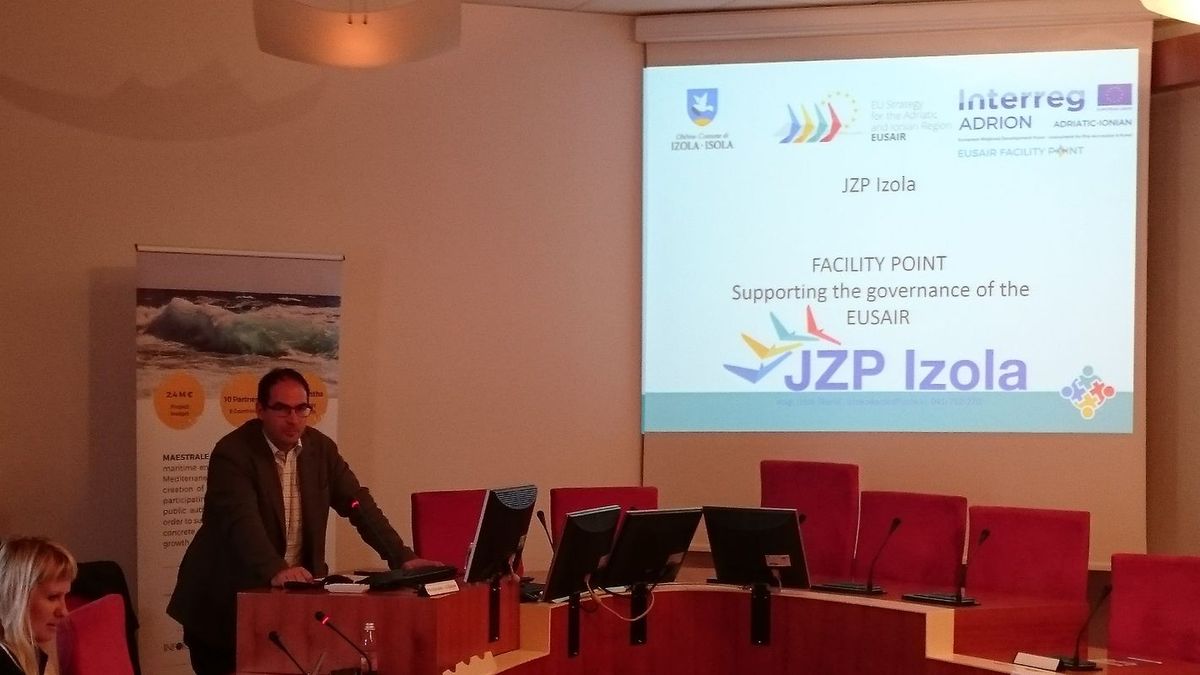 2nd BEL - Izola
The aim of the meeting was a review of Maestrale project progress and presentation of the last achieved results. During the meeting, it was discussed the selection of the two pilot projects. In the preliminary phase of pilot projects selection there were present ideas of different Blue
energy technology types. During the Public call GOLEA received two proposals for Pilot projects. Both proposals came from municipality of Izola and they predict use of Blue energy as energy source for thermal use of sea water with sea water heat pumps. Proposed Pilot projects were
discussed during the meeting and agreed to be appropriate for selection. Research of selected Pilot projects will be done during project study with external experts. The result of study will be documentation for installation of pilot projects.