Business Innovation Centre of Valencia – CEEI
1st Blue Energy Lab of the Valencia Region -25/02/2019
This event was co-organised by Fundación ValenciaPort (Valenciaport Foundation) and CEEI Valencia (Business Innovation Center_BIC of Valencia). Its objetive was to dimensione and disclose the advances and developments made in the Blue Energy Sector in the Valencian Region, and inform about the work done by the Valencian companies and technological institutes in the aforementioned sector.
The 1st Regional Bel was structured in some round tables with important participants. The main issues covered were:
· Marine Port Technologies and Initiatives
· Marine Renewable Energies
· Technologies in Renewable Energies
The range of stakeholders is to be highlighted: 2 ports (Valencia and Castellón), 5 companies introducing their innovations, research centres and training organisations, non-profit entities, all they have contribute with their last developments in the Blue Economy Area. A wide variety of participants attending included front line workers, technicians, researchers, representatives of the Administration or entrepreneurs. A total of 33 persons expressed their interest in the issues dealt and the future activities of Maestrale Project.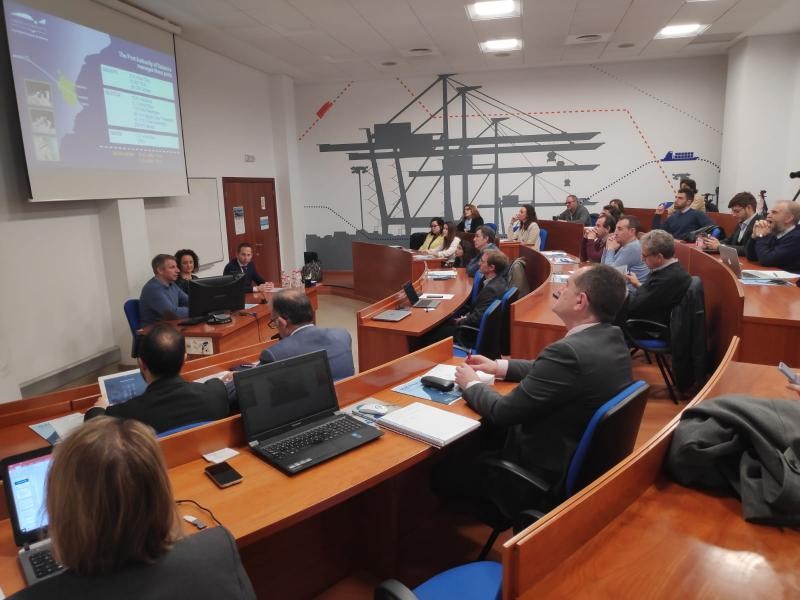 2nd Blue Energy Lab - Cleantech Startup City Workshop
In the framework of the Cleantech Sesame Summit 2019, the 2nd Blue Energy Lab (BEL), was implemented, focused on the use of blue energies, their technology and impact on society. A meeting was developed, and different papers on clean energy were presented.
One of the cleantech emerging sectors is blue growth and its implementation of the blue energy in the Mediterranean sea. MAESTRALE project, coordinated by CEEI in Valencia, aims to lay the foundations for a strategy for the deployment of maritime energy in the Mediterranean area.
Participating in this 2nd BEL were the representatives of important organisations, and they discused about how startups, corporates, and main actors are encouraging cleantech implementation in smart cities. Experts from cluster, port, startup and business support organization, presented their different approaches and action plans to promote innovation and the promotion of clean technologies.
A round table was held, with the participation of Marcos J. Lacruz, President of AVAESEN (Valencian Energy Industries Association), Andrea Novás, Project Manager of the company Rotary Wave, Raúl Cascajo, Head of Environmental policies of Valencia Port and Juan Pablo Torregrosa, Coordinator of international projects of CEEI Valencia and Maestrale, acting as moderator.
Valencia Port explained its intention to install a wind and photovoltaic park; AVAESEN drew attention to the actions they carry out to support Cleantech entrepreneurs and Rotary Wave shared in more detail how the Valencian coast may benefit from its innovative devices.
The event was attended by more than 30 entrepreneurs and startups who showed their interest in promoting the use of these technologies, and participating in the training modules for entrepreneurs that CEEI Valencia will carry out in the framework of MAESTRALE project.